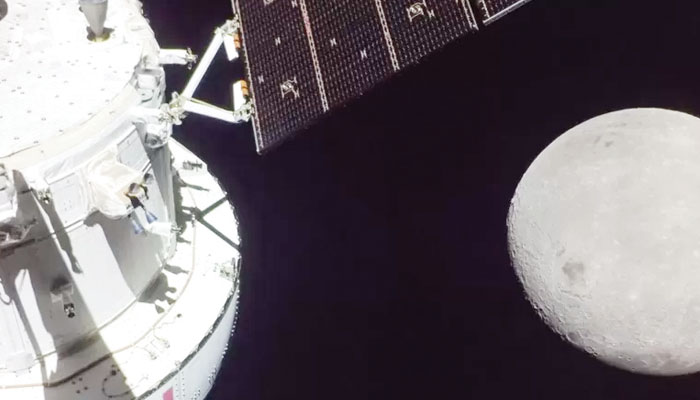 The American space agency NASA continues to send spacecraft for research into space. In this context, the Orion spacecraft of NASA's space mission Artemis One is continuing its mission. It is now preparing to enter a distant retrograde orbit of the Moon. In this orbit it will travel around the moon but in the opposite direction. NASA's spacecraft made a close approach to the moon three days ago where it came within 80 miles of the moon. After that, it started traveling towards a larger orbit.
There are no humans in this spacecraft. If everything goes well, it will be possible for ordinary people to travel to the moon in the future. NASA has sent the Orion spacecraft on a journey around the moon under the Artemis One mission for a gap of 50 years, so that humans can return to the moon. Beyond the surface landing mission, it can be investigated further. This is a test flight and there are no astronauts on board. It is only traveled by human figures covered with thousands of sensors.
According to the NASA astronaut, these sensors are assessing how the environment is there and how it will be for humans. Radiation sensors, motion sensors, accelerometers are very important and this is important because if this mission goes well, next time astronauts will also be involved who will first go into orbit around the moon and Then Artemis III will land the first woman and first man on the lunar surface. NASA has named this mission program as Artemis.
"We're taking the first human vehicle beyond that and we'll be 40,000 miles from the moon with the Orion capsule," says Jim Frey, NASA's associate administrator for exploration systems development. When it completes, it will be about 280,000 miles from Earth, breaking the previous record set by the Apollo 13 crew in 1970.
In the 1960s, Apollo was primarily part of the Cold War power race between the United States and the Soviet Union. Artemis is an international effort, led by NASA, including the Canadian Space Agency, the Japan Aerospace Exploration Agency and the European Space Agency.